NOTICE: Elmira Heights CSD Board of Education Meeting Wednesday, November 2nd, at 7:00pm. Location: TAE Community Room Please click or copy this link into your web browser to view the live stream:
https://ideas.gstboces.org/Heights/stream/boe.cfm

Child Find Notification: If you suspect that you child has a disability impacting learning, please contact our Director of Special Education at 607-734-7114 for more information.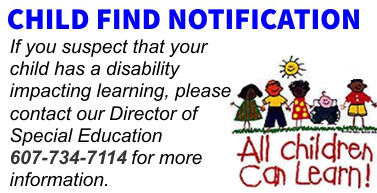 Welcome to our new website!