Elmira Heights Schools are in a 2 Hour delay for Friday 12/16/22.

The Elmira Heights Central Schools are CLOSED for today. We are closing for Thursday Dec 15 due to weather expected through the day. Be safe everyone!

Will we get the snow we are hearing about? Will this cause a delay? Will there be cancellations? Be the first to know by making sure you've downloaded the new app that is connected to our new school website. When you do - select to "allow notifications" and be the first one to know on any cancellations, Important information being sent out to families and the community, and yes, SNOW DAYS! Even before we post the notifications to local media sources, we will post it on our website and through the new app FIRST!!! Check back for the latest information!


Happy Education Support Professionals Day! We have some of the best support staff in the business. We are lucky to have you and, we, thank you for all you do every day to help us to Reach New Heights!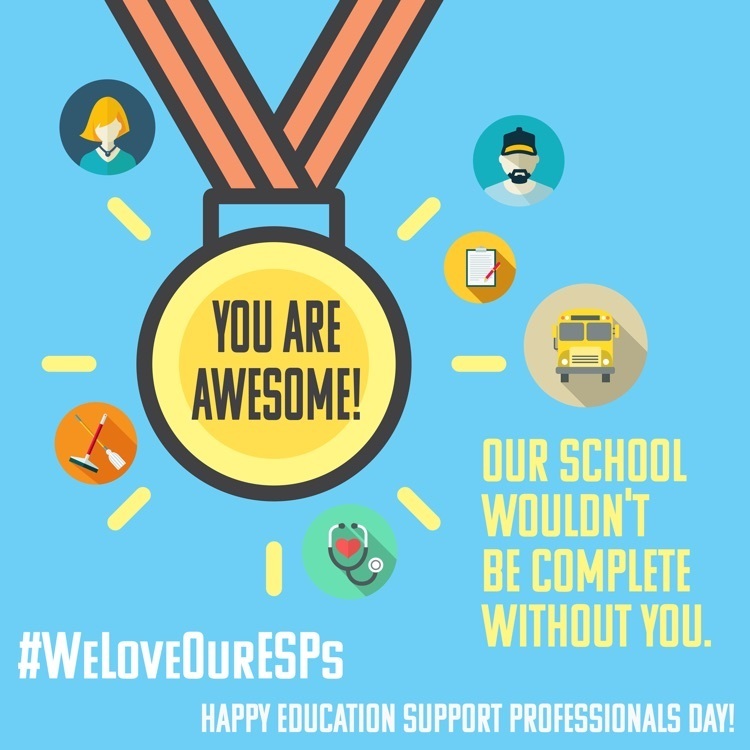 Earlier this morning, there was a minor low speed fender bender involving one of our buses and a car on College Avenue, a half mile south of the high school. No injuries were reported for anyone involved. The car was behind the bus and ended up hitting the back bumper of the bus while the bus had stopped due to traffic in front of the bus. A school nurse checked on the small number of students who happened to be on the bus and all went on with their normal school day after the proper procedures of check ups were followed. Both the bus driver and the driver of the car were also checked on with no reported concerns. We appreciate the professionalism and sensitive concern which the Elmira City Police Department showed when they responded quickly to the event, as well as our own Elmira Heights Police Department coming to support the situation. The situation was very quickly cleaned up, procedures were follow the letter, and everyone went on with their normal day. Be safe everyone!

Update on false alarm fire alarm at end of the Middle School academic day today, Wednesday October 12, 2022. This was a false alarm as the alarm was set off not as a result of any concern or sensor. This happened prior to middle school dismissal. Elementary students were previously dismissed from the academic day well before the alarm. This alarm will not impact student transportation on district buses. Students and staff responded very efficiently exiting the building. We thank them for their quick and safe response. We also want to thank our Elmira Heights Fire Department and Police Department for the quick response to this alarm! We are sorry for the inconvenience, but really appreciate how fast they came to help. All students were accounted for and CMS students returned inside of the building after receiving the OK from the fire department. This was just prior to dismissal. Dismissal was only delayed a couple of minutes. We do not expect to have any significant delays in transporting our CMS or TAE students who ride school transportation.

NOTICE: Elmira Heights CSD Board of Education Meeting Wednesday, November 2nd, at 7:00pm. Location: TAE Community Room Please click or copy this link into your web browser to view the live stream:
https://ideas.gstboces.org/Heights/stream/boe.cfm

Child Find Notification: If you suspect that you child has a disability impacting learning, please contact our Director of Special Education at 607-734-7114 for more information.

Welcome to our new website!